I get a kick out of the extreme TV programs being aired for example, Extreme Makeover, Deadliest Catch, Man Vs Wild or even Dirty Jobs. Even though I have a heavy crush on Mike Rowe, why in the world do I need to know about the art of finding slimy eels, how to examine a dirty diaper for bad smells or even WHY I would want to or fishing for crawfish in a swamp? Extreme? Indeed. These shows feed the curious mind, tap into the adventurous side of ones personality and invoke a sense of what we are truly missing as inhabitants of our wonderful earth!.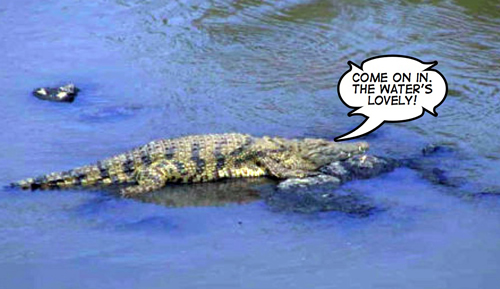 Imagine if we tapped into His "Extreme Love" and aired that in our homes, our business and communities 24/7!
As Believers in Jesus Christ, the standard for this kind of love is plainly demonstrated in God's Word. John 3:16 says, "For God so loved..." He so loved you and I that what?... "He gave up His only begotten Son"... His only child to be tortured, mocked, spit upon and crucified for us and why?... It was to pay the price that we owed not Him, in order for us to have eternal life with God. Wow! Extreme love, defined!
Let me ask you this. Are you walking in love according to God's standards or is the love you walk in rooted in pride and the desires of the flesh? Perhaps it's a combination of both. One thing I know for sure is this. In order to be found righteous before God [walking in obedience, faith, holiness and love] as the Bride of Christ, a Believer cannot continue to walk with one foot in the world [flesh, lust, greed, pride] and one foot in the Kingdom of God. It just won't work here on earth and certainly voids your reward miles in heaven.
Think about this. Do you selflessly give to a needy child of God or hoard your money when in fact, you have the ability to help? Beter yet, do you give out of your own need? That is Extreme Love! Do you love only the lovable? Is a blessing prayed into the lives of those who curse you one of your nightime prayers? Are you conscious of the use of words [your tongue] knowing that it has the power to both instill life or bring death to another person's self-esteem and situation?
The next time you think 'Extreme' apply this to your love-walk with Jesus. You will be amazed of the impact love like this will have on your life and the lives of others.
GBY! Barbara :)


- This biog is an extension of HOPE Ministry and "The Secret Place" -- if it has sown a blessing into your life please consider sowing back into the ministry at the website link below:

www.hope2007.org